---
Presenting Partner

Microsoft enables digital transformation for the era of an intelligent cloud and an intelligent edge. Its mission is to empower every person and every organization on the planet to achieve more. Microsoft set up its India operations in 1990.

Today, Microsoft entities in India have over 16,000 employees, engaged in sales and marketing, research, development and customer services and support, across 11 Indian cities – Ahmedabad, Bengaluru, Chennai, New Delhi, Gurugram, Hyderabad, Kochi, Kolkata, Mumbai, Noida and Pune.

Microsoft offers its global cloud services from local data centers to accelerate digital transformation across Indian startups, businesses, and government organizations.
To know more please visit our website – www.microsoft.com/en-in/
---
Regulatory Compliance Partner

In an era when compliance was a less recognised concept, Aparajitha pioneered the transformation of clients' existing models, setting the standard for achieving 100% compliance back in the year 2000. Today, we proudly hold the title of India's leading tech-based compliance service provider, specialising in Labour, Employee, Industrial (LEI), Environmental Health and Safety (EHS), and Core Industry-Specific Laws compliance services. Backed by a team of seasoned lawyers, global operations experts, and responsive customer support, our leadership team ensures excellence in every aspect of our service. Our reach extends to:

Over 70,000 establishments
More than 1,000 factories
Serving 4.2 million contract labourers
Aparajitha supports you with:
License acquisition and renewals like trade license, shop establishment registration, etc.
Routine compliance audits and inspections
Continuous updates on regulatory shifts and legal modifications
Efficient contractor compliance management
At Aparajitha, we go beyond traditional compliance. Our Automated compliance management system, Simpliance, provides technology-based governance, risk, and compliance solutions to organisations varying from large corporates to start-ups. Our GRC tools for risk management, regulatory compliance, and audit help optimise business performance across different industries.
Our investor,
Xcelerate
, is a Singapore-based global leader in delivering comprehensive GRC solutions to clients worldwide.
We're proud to have forged strong partnerships and associations with industry leaders, including:
NASSCOM
Retailers Association of India (RAI)
Society for Human Resource Management (SHRM)
National Institute of Personnel Management
Confederation of Indian Industry (CII)
Our commitment to excellence and growth is evident in our acquisitions, including
 Comply India, Simpliance,
and
 ADP
.
To know more please visit our website – www.aparajitha.com
---
Knowledge Partner

Nexdigm is an employee-owned, privately held organization that focuses on collaborating with clients to deliver high-quality, innovative results. With nearly six decades of experience, Nexdigm serves a diverse range of clients, including multinationals, listed companies, privately-owned companies, and family-owned businesses. As an end-to-end global business and professional services provider, we advise clients on matters related to strategic projects, expansion plans, and managing ongoing operations. Through our services in the USA, Asia, and Europe, we provide on-ground insights while keeping track of changing business regulations and compliances. We understand the needs of growing businesses and tailor solutions to meet your unique business needs.
To know more please visit our website – www.nexdigm.com
---
RegTech Partners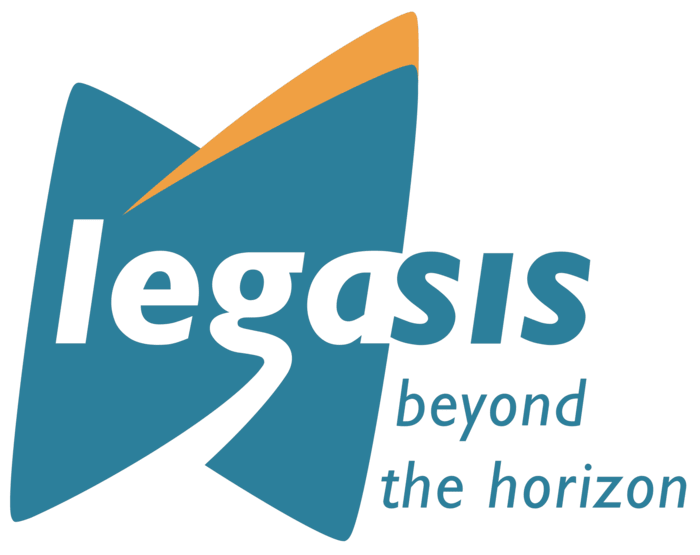 Legasis is India's pioneering Legal Tech firm with cutting edge platforms powered by deep tech, AI and intuitive UI/UX partnering with over 2000 organizations across India, South East Asia, Middle East, Europe, Africa, Latin America and the US markets.

It helps organizations become more responsible and sustainable through G.R.A.C.E. which stands for Governance, Risk, Assurance, Compliance & Ethics.

From E2E 360 degree Compliance Management to Litigation, Contract Lifecycle Management along with Related Party Transaction governance, Legasis provides technology and human capital centred solutions to its clients.

The Compliance & Ethics Academy, a Legasis company offers capacity building for Independent Director, Senior Management and Function Heads to make Ethics an integral part of business management.

From Board evaluation tools to ESG consulting, Legasis helps organizations become resilient and future ready in the present.

De-Rix, a Legasis company offers solutions on Risk Management (Cyber, Physical) to Forensic Audits to help organizations deal with vulnerabilities efficiently and not let it impact business as usual.

Legasis also partners with the top innovators of India and supports them with an end to end tech enabled Intellectual Property Rights Management platform to help secure and scale their innovations to help nation building and support the UN SDGs.

Legasis Labs works on integrating emerging technology like Generative AI, Blockchain and IoT to future proof disruptions in the RegTech and LegalTech space for corporations across the globe.
To know more please visit our website – www.legasis.in
---
Exhibit Partner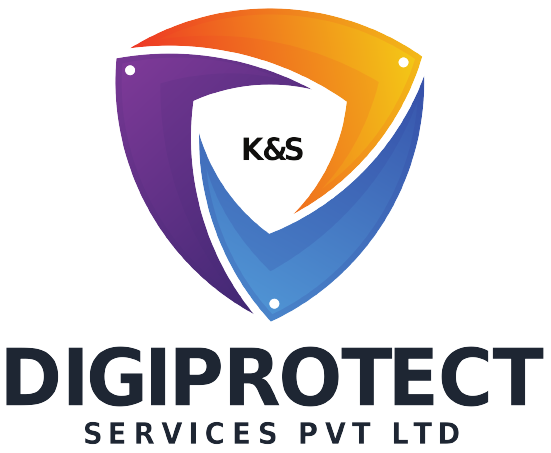 K&S Digiprotect Services Pvt. Ltd. is promoted by K&S Partners, a leading IPR law firm. We at K&S Digiprotect provide organizations with highly specialized regulatory, compliance, and advisory services on managing their digital estate. Our aim is to redefine the paradigm of data privacy & protection, and information security consultancy.

We are committed to the highest standards of professionalism, unwavering integrity, and a fundamental understanding that data protection is not merely obligatory, but the foundation upon which modern organizations are built.

We have a focused dedication to unparalleled excellence, relentless pursuit of innovation, and an unshakable conviction in the vital importance of data privacy and information security within the contemporary landscape of business.

K&S Digiprotect is staffed with cross-functional specialists with deep expertise across Technical, Legal, Governmental, and Regulatory domains, to provide a holistic solution.
To know more please visit our website – www.kandsdigiprotect.com
---
Exhibit Partner

For enterprises who value frictionless business relationships, smartContract CLM is an end-to-end Contract Lifecycle Management (CLM) solution that empowers businesses to manage, understand and improve their contracts to fuel prosperous outcomes. Unlike rigid, one-size-fits-all CLM solutions with limited customization, smartContract stands as a trusted partner delivering a best-of-breed solution that can be tailored to blend seamlessly with an organization's operations.
To know more please visit our website – www.smartcontractclm.com
---
Exhibit Partner

LEXCOMPLY has been a renowned compliance management solution provider since 2015. It specializes in simplifying governance, risk, and compliance for organizations of all sizes, ranging from startups to large corporations for Indian and International Laws. LEXCOMPLY's flagship product is the LEXCOMPLY compliance management solution. This comprehensive tool assists businesses in managing their entire compliance lifecycle. Additionally, LEXCOMPLY offers Lex Kontract, a contract management system, a fully Software-asa-Service (SaaS) product that covers every aspect of contract management, from drafting and negotiation to e-signatures, repositories, modifications, and terminations.

Another key offering from LEXCOMPLY is Lexbuddy, designed primarily for practicing professionals. Lexbuddy provides access to a library containing more than 1,700 Indian laws. Users can easily identify the relevant laws specific to their clients' businesses directly from the system. For instance, if a business owner seeks guidance on applicable laws, Lexbuddy guides them through a series of questions related to their business. Upon receiving answers, the system generates a list of relevant laws, along with a checklist. This automated compliance identification process is a ground breaking feature, especially since it covers a wide range of Indian laws.
To know more please visit our website – www.lexcomply.com
---
Exhibit Partner

Manupatra is a leading brand offering legal-tech solutions for the industry in India and overseas. As a digital pioneer, Manupatra was the first to offer electronic accessibility of Indian and International legislative, regulatory and procedural materials through an exhaustive database. With the use of analytics, enterprise search, information retrieval technology such as ML, AI, NLP, we help deliver powerful, new decision-making tools to our users across the globe.

Manupatra has been innovating at the intersection of Law and Technology since the year 2000, and in the process designing and developing technology products that streamline the operations of lawyers, law firms and legal departments. We work every day towards being the indispensable partner of legal professionals across all segments.

After making their flagship product synonymous with legal research, Manupatra is well on its way to carve out a niche for itself in legal operations solutions for legal professionals. Its catalogue now also includes:
Compliance Management Platform
Contract Lifecycle Management Tool
Litigation Management Platform
Platform for Corporate Legal Teams
Notice Management Platform
Client Management Tool
Online Learning & Development
And a lot more!
To know more please visit our website – www.manupatrafast.com
---
Exhibit Partner

Provakil is a leading legal-tech platform that transforms how today's legal teams work – by bringing more speed, visibility, efficiency, and structure, to their litigation, contracting and credit recovery and legal collections processes.

Provakil's comprehensive and highly configurable AI-powered solutions seamlessly integrate with existing business processes, eliminate time-consuming, manual tasks, and give time back to legal teams to focus on higher-value strategic tasks.

Over 250 enterprises and law firms have transformed their litigation, contracts, notices, and collections workflows with Provakil, helping them scale and remain agile in today's highly competitive market.
To know more please visit our website – www.provakil.com
---
Business Development Partner

Description- Legistify is one of the world's leading and fast-growing legal technology companies. Our flagship offering LegisTrak is a single integrated, end-to-end legal management suite for enterprise customers. Our platform has coverage across varied use cases including  Contracts, Litigation, Legal Notices, Intellectual Property as well as Compliances through our in-built, fully customizable and automated modules., We are being used by over 300 large enterprises across multiple countries. Legistify also leverages machine learning to provide intelligence and insights using historic case data specifically across India. Some of our backers include Y combinator, Cathexis Ventures, Indiamart, GSF, Java Capital, and Titan VC.
To know more please visit our website – www.legistify.com
---
Business Development Partner

Netrika Consulting India Pvt. Ltd. is a global leader in risk mitigation and integrity management services, operating in emerging and frontier markets. Founded on May 23, 2013, it is an ISO 9001:2015 and 27001:2013 certified, CERT-in and SEBI empanelled company with expertise in providing 360-degree customised solutions. Headquartered in Delhi NCR, Gurgaon, with offices in Noida, Mumbai, Bangalore, Hyderabad, Chennai, and Kolkata in India and three international offices in UAE, Singapore, and Sri Lanka, Netrika has a network in over 150 countries across the globe.

Netrika stands as a strength of over 300 employees. Accredited for its all-round expertise in varied fields, Netrika assists its valued clients in varied fields of

Brand Protection
Due Diligence
Cyber Security
Forensic Investigation
Background Checks
Digital Forensics
General Data Protection Regulation (GDPR)
Security and Risk Consulting
Over the years, Netrika has built associations with renowned bodies - the Association of Private Detectives & Investigations-India, ASIS International, Professional Background Screening Association, Association of Certified Fraud Examiners, NASSCOM, and International Trademark Association (INTA), to name a few. Also, it has various awards and accolades in its name for all-round expertise across domains, which include Security Consulting company of the year 2023 – BW Security, Market Intelligence Facilitator of the Year 2022 – 8 th MSME Excellence Award, Firm of the year – IP Enforcement 2021 – ASSOCHAM Award, Entrepreneur of the year 2020 – Indian Achievers Awards, the Business Protection Award 2019 – ICCA Excellence Award, Most Professional Consultant in the Anti-counterfeiting Space 2019 – Cobra Awards, Most Successful Company for Risk Consulting Services 2018, Business Sphere Award and Fraud Investigator of the year 2017 – Wealth and Finance International, Outstanding Contribution in the field of Risk Management, Security and Forensics 2016 – Indian National Bar Association and Security Project Design of the Year 2015 – Secutech India.
Striving to expand its horizons in a world which is more connected than ever before, Netrika seeks to provide solutions to its high-valued clients and empower them to enable a secure and risk-free world.
To know more please visit our website – www.netrika.com
---
Business Development Partner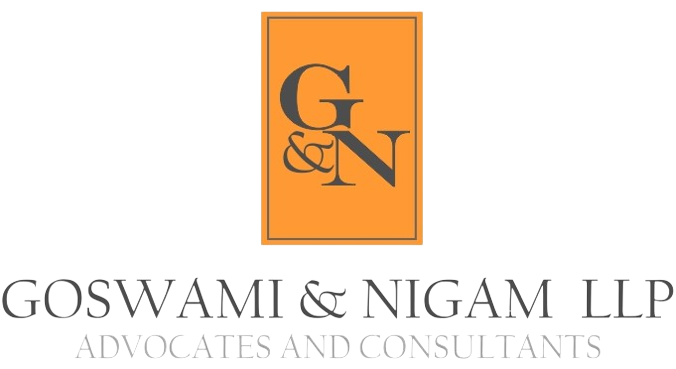 We are a boutique Law Firm with special expertise in the field of Dispute Resolution including Alternative Dispute Resolution, Company Law and Corporate Advisory, Foreign Direct Investment, Cross Border Transactions, Intellectual Property Laws, Commercial Laws, Real Estate Law, Employment and Labour Laws and Consumer Laws.

The Firm has offices in Delhi, Gurgaon, Chandigarh, and Dubai which allows the Firm to provide both advisory services as also litigation support to its Clients in a multi-jurisdictional and transnational environment.

Our key personnel include our Founding Partners, Mr. Himanshu Goswami and Mr. Nishant Nigam. Himanshu is a seasoned attorney with work experience of over 21 years, with a mix of private practice and in-house counsel roles. His areas of expertise include Foreign Investment into India, cross border transactional law, Mergers & Acquisitions, Real Estate Law and related corporate commercial litigation. Nishant holds a Master of Laws degree in International Arbitration and Litigation from University College London, and is currently heading the Commercial Litigation and Intellectual Property teams. As part of his dispute resolution practice he has had the privilege of representing trans-national corporations as also domestic entities before Arbitral panels on a regular basis.

We as a Firm acknowledge that our Clients are an integral part of our success and thus, we strive to perform better with each passing day and with each new client that we add to our long list of content Clients.


---
Business Development Partner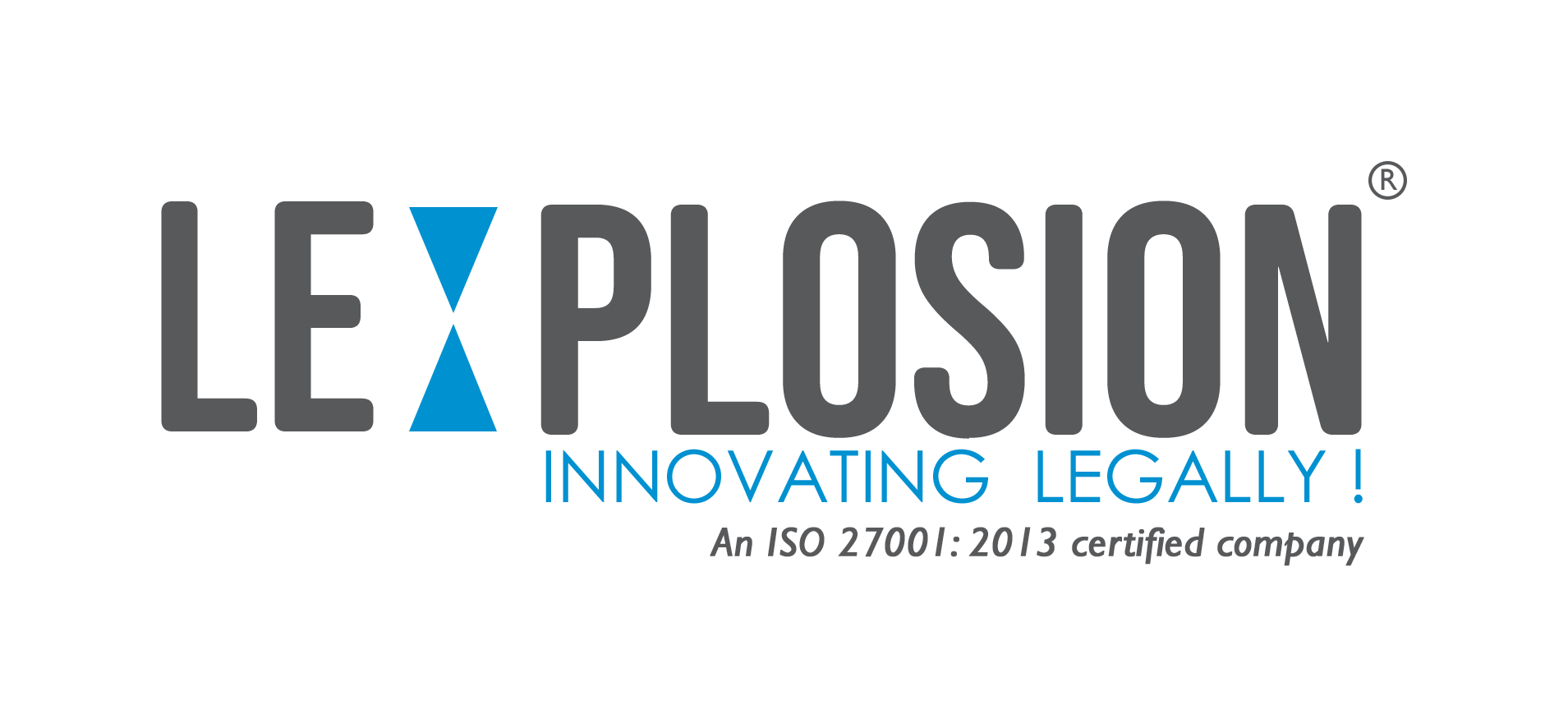 Lexplosion Solutions is a leading Legaltech company providing legal risk management solutions in areas of compliance, audits, contracts, litigation, and corporate governance. Lexplosion's vision and goal is to make the law more accessible and inclusive to businesses of all nature, scale and size. Lexplosion merges disruptive technology with legal domain expertise to create solutions that have increased efficiency and reduce costs. We believe that to fulfil our vision, we need to use the finite corporate legal skills in a manner that can reach every section of the business community. Since inception we have been marrying law with scalable technology and Innovating Legally, which is our tagline. We are one of the pioneers in the legal-tech sector in India and the first one to bring innovative solutions in compliance management, a mobile app to manage compliance and a fully automated compliance solution for MSMEs.
To know more please visit our website – www.lexplosion.in

UBS Forums aims to create and bring around a transformational leadership for individuals and industry. We conceptualise and execute Unique Business Transformative sessions. These session have formats ideal for specific learning and information needs. Our business forums enable deep diving into solutions for current challenges. Our forums enable transformative learning through an ideal mix of panel discussions, case studies, best practices and think tank session to actively engage participants beyond the traditional one way information stream (CTRs Methodology)